By Beth Conley, LPC Associate, ATR Provisional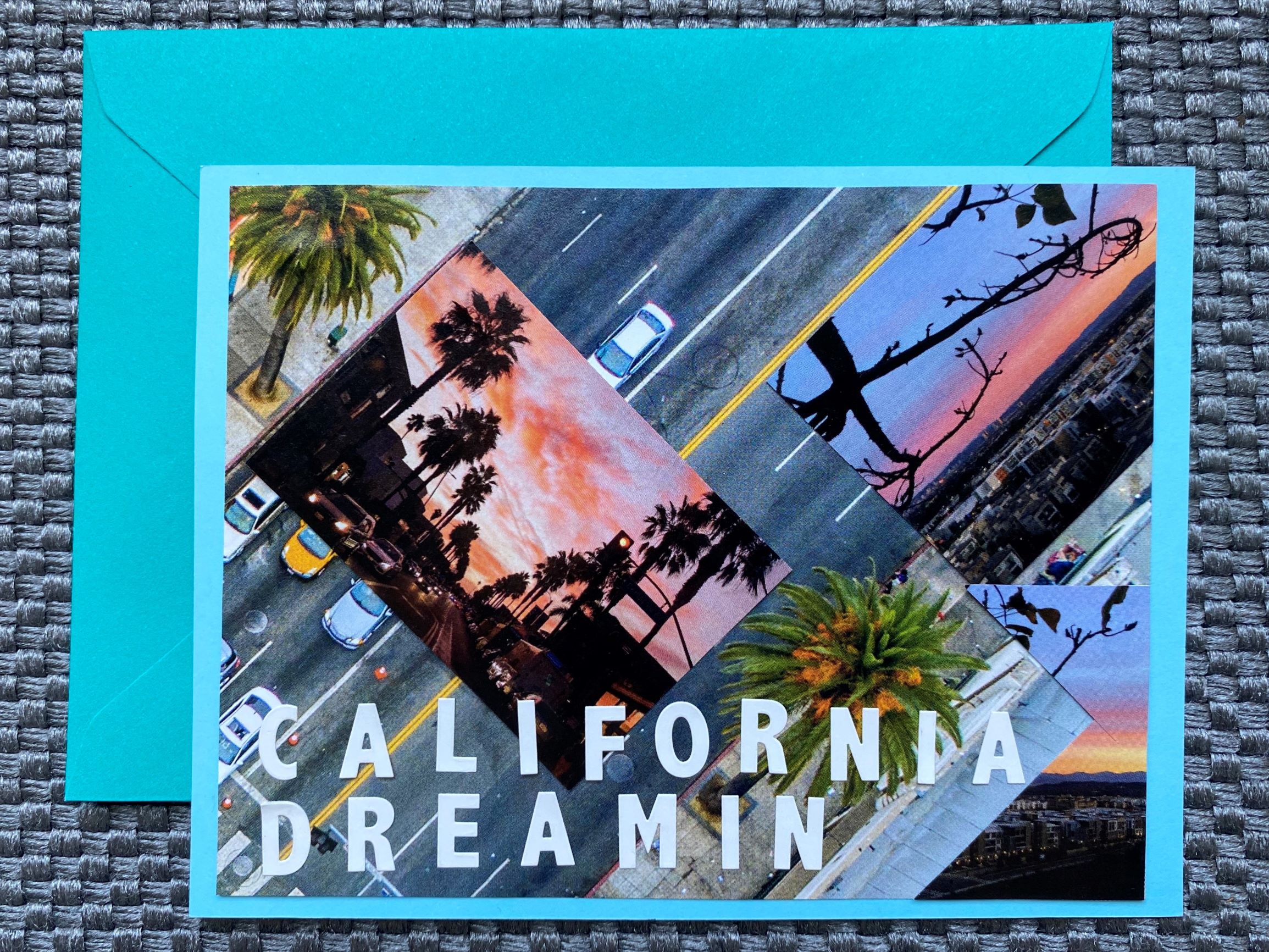 February 7, 2021 is National Send a Card to a Friend Day! Now, some of you may be rolling your eyes and wondering how the greeting card industry has created yet another holiday to coax you into buying their products. And with Valentines Day just a week away? I get it. This blog post will look at some reasons you might send a card to a friend (it could be on February 7th or any other day), considerations for making or buying a card, ideas for making a homemade card, and what you might write inside.
Why send a card to a friend? 
When I consider sending a card to a friend, for a "national day" or for any other reason, I think of connection. Human connection is powerful. Research shows that social connection triggers activity in our neural regions that signal safety and decreases physiological responses to stress. Unfortunately, studies show that the opposite is also true; when our social connection is threatened, our brains respond by activating the same neural regions that process survival threats and physiological stress (Eisenberger, 2013). This means that social connection is directly related to our physical and mental health.
You may want to connect with someone who you have not had contact with in a while or perhaps as a small surprise for someone more consistently in your life. The card may serve to inspire, to express gratitude, or as a general life update, but more on the contents of the card later.
Buying vs. Making 
There are many reasons why someone might choose to buy a card instead of make one. Some of these may include a busy schedule, a lack of art materials, or a belief that you do not have "the creative gene." A response to that last statement is not within the scope of this article, however, I will provide some ideas for creating a homemade card that may be more accessible to those who "can only draw stick figures" (which really don't get enough credit, in my opinion). Whatever the reason, buying a card is a viable option and searching for the right card can be fun. I am a fan of Trader Joe's card selection and prices (just a genuine fan, this is not an ad).
There are also many reasons to make a card. Some of these may include the specialness of something homemade, adding a personal touch or inside joke. If you are planning to make a card and would like ideas, I have included a list of ideas below and some photos for inspiration at the bottom of this post.
Ideas for Making a Card 
 A drawing or painting – it can be realistic or abstract! One idea is to make a loopy scribble that is filled in with blocks of color (see example below)
A collage using images from magazines, online, or personal photos
Mixed media! It can be anything! Stickers, stamps, paper cutouts, yarn, paint, etc.
An inspirational or relatable quote
A relevant meme
Stick figure drawing! See example below (I found the idea online, original creator unknown)
What's Inside? 
If sending a card to a friend is about connection, you may want to take some time to consider what you write inside of the card. This will vary greatly depending on who you are, who you are sending it to, and the nature of your relationship with that person. Here are a few ideas that may serve as a starting place:
A shared memory
Words of encouragement
A recent experience
Something that you're looking forward to
A general life update
To initiate another time/way of connecting with the recipient
There are many ways to connect with others. Within the context of a global pandemic and a world of cyber connection, sending a card may be a special and intentional way of connecting with someone, near or far.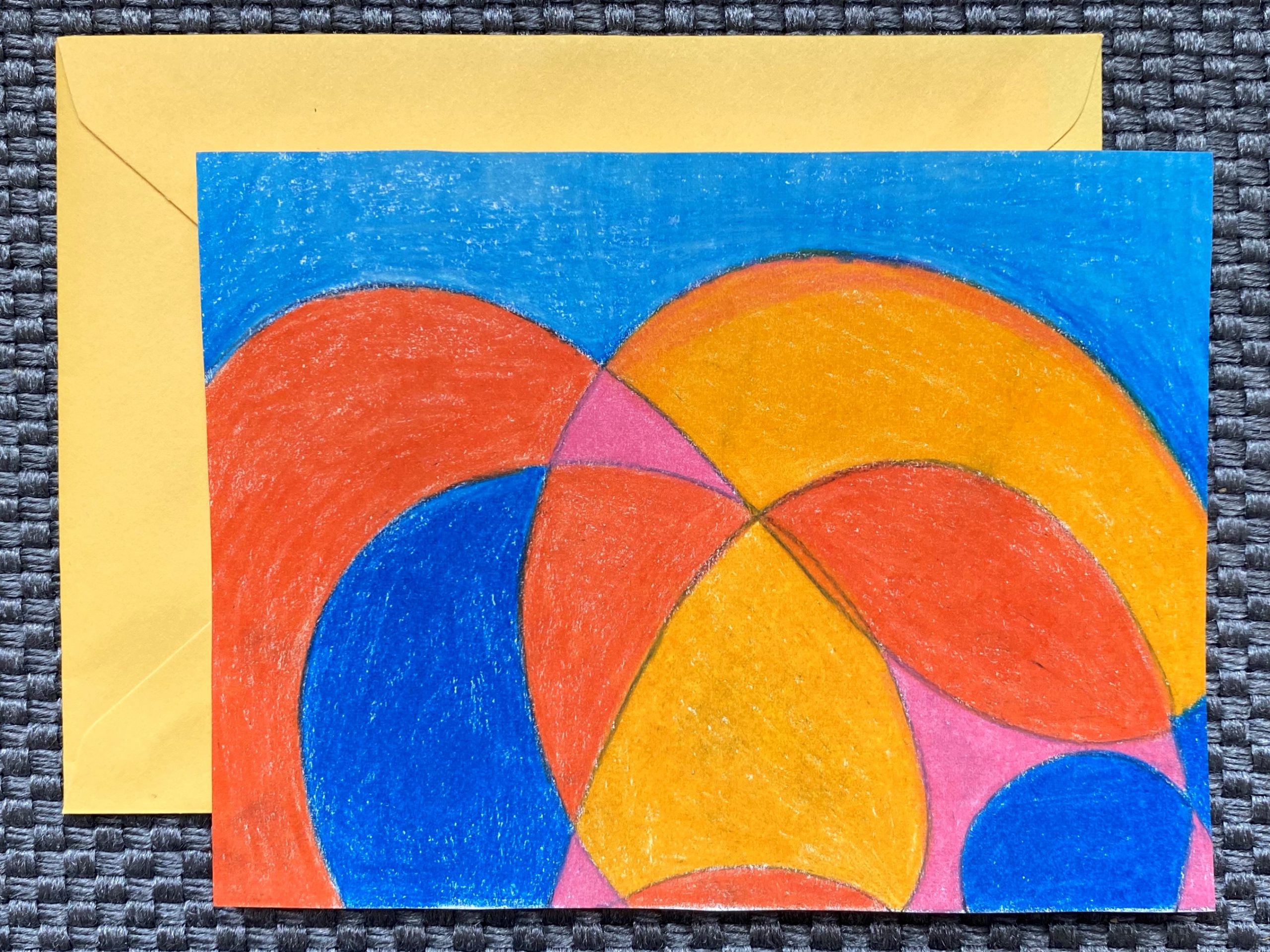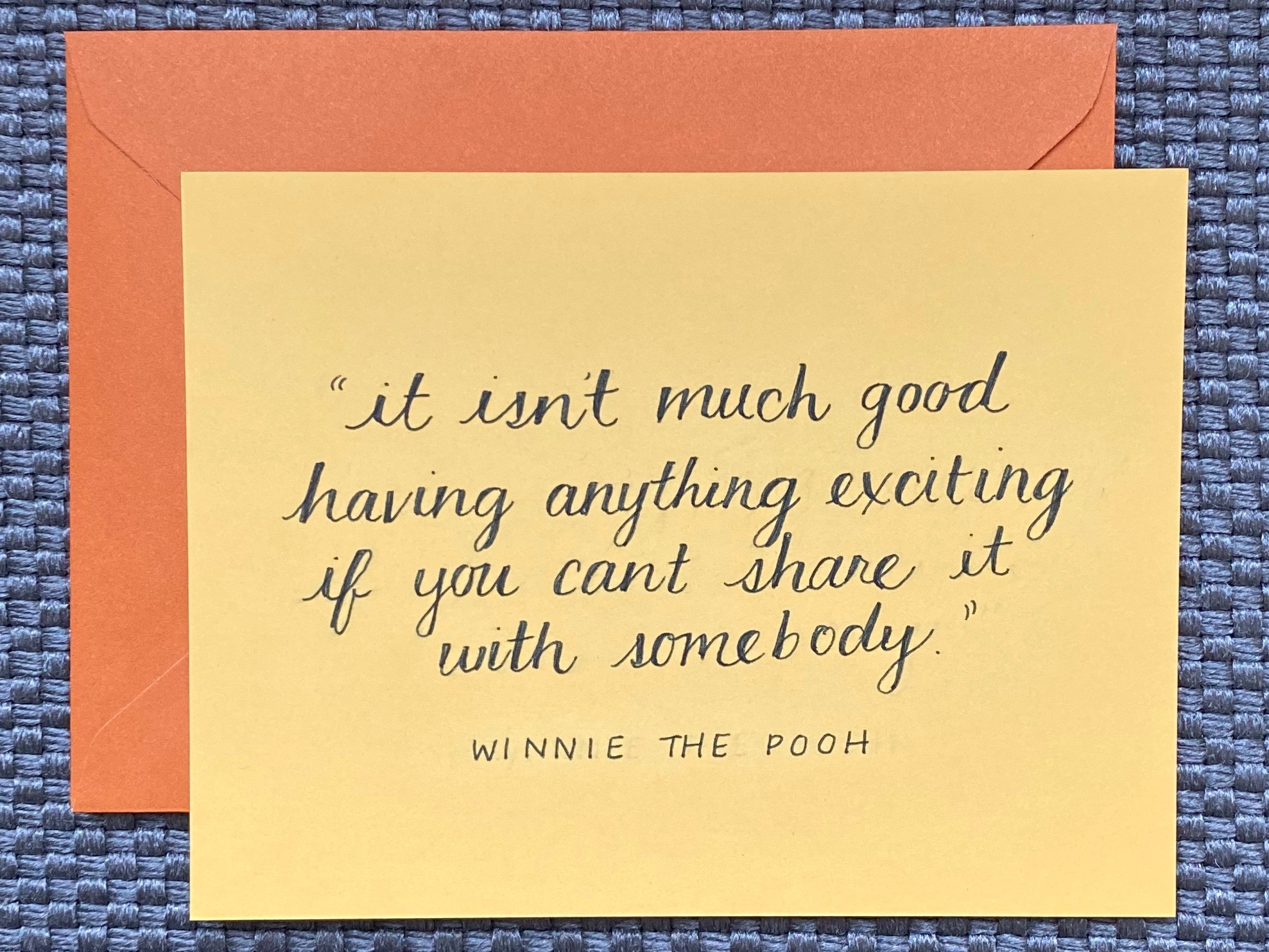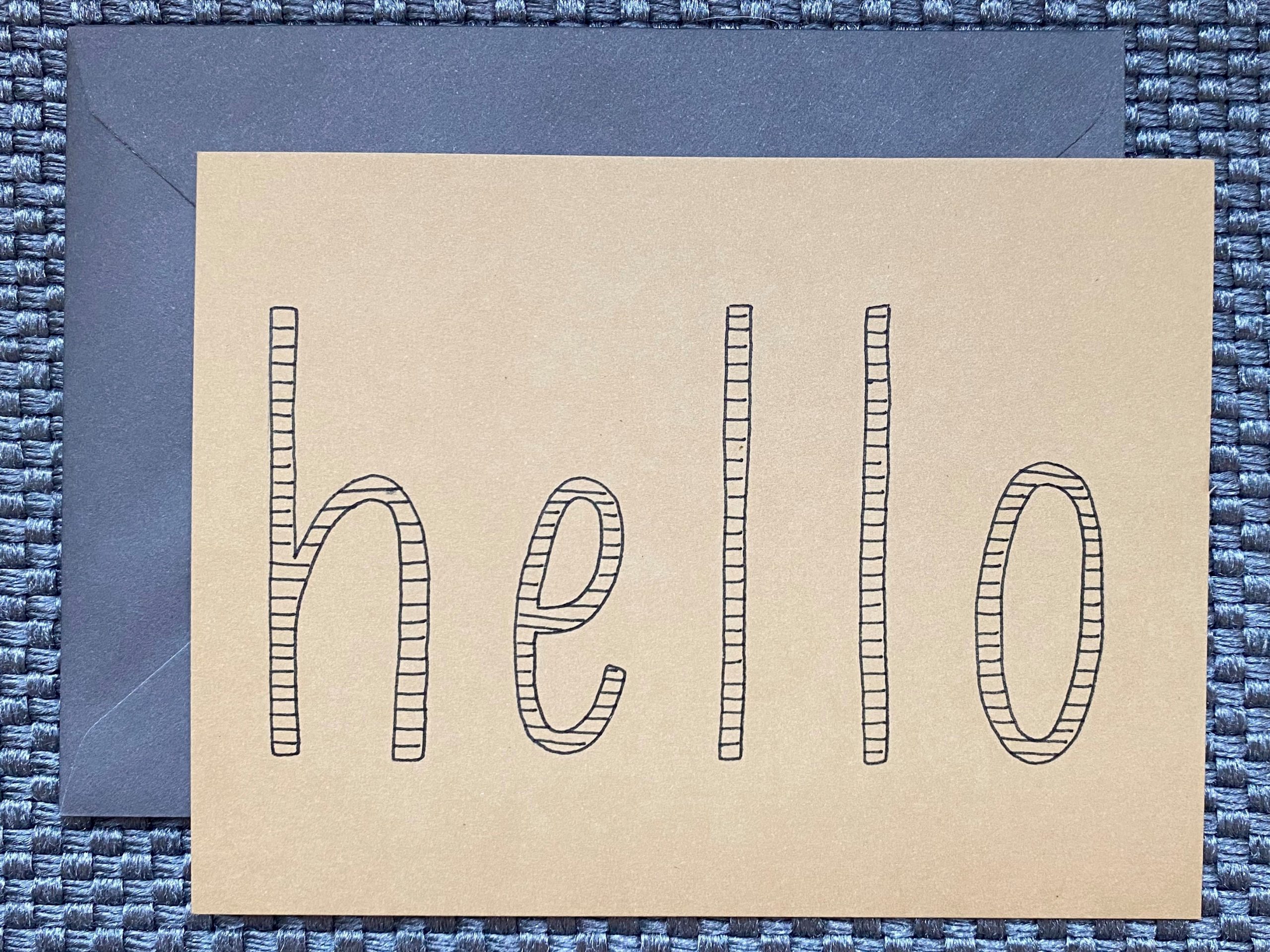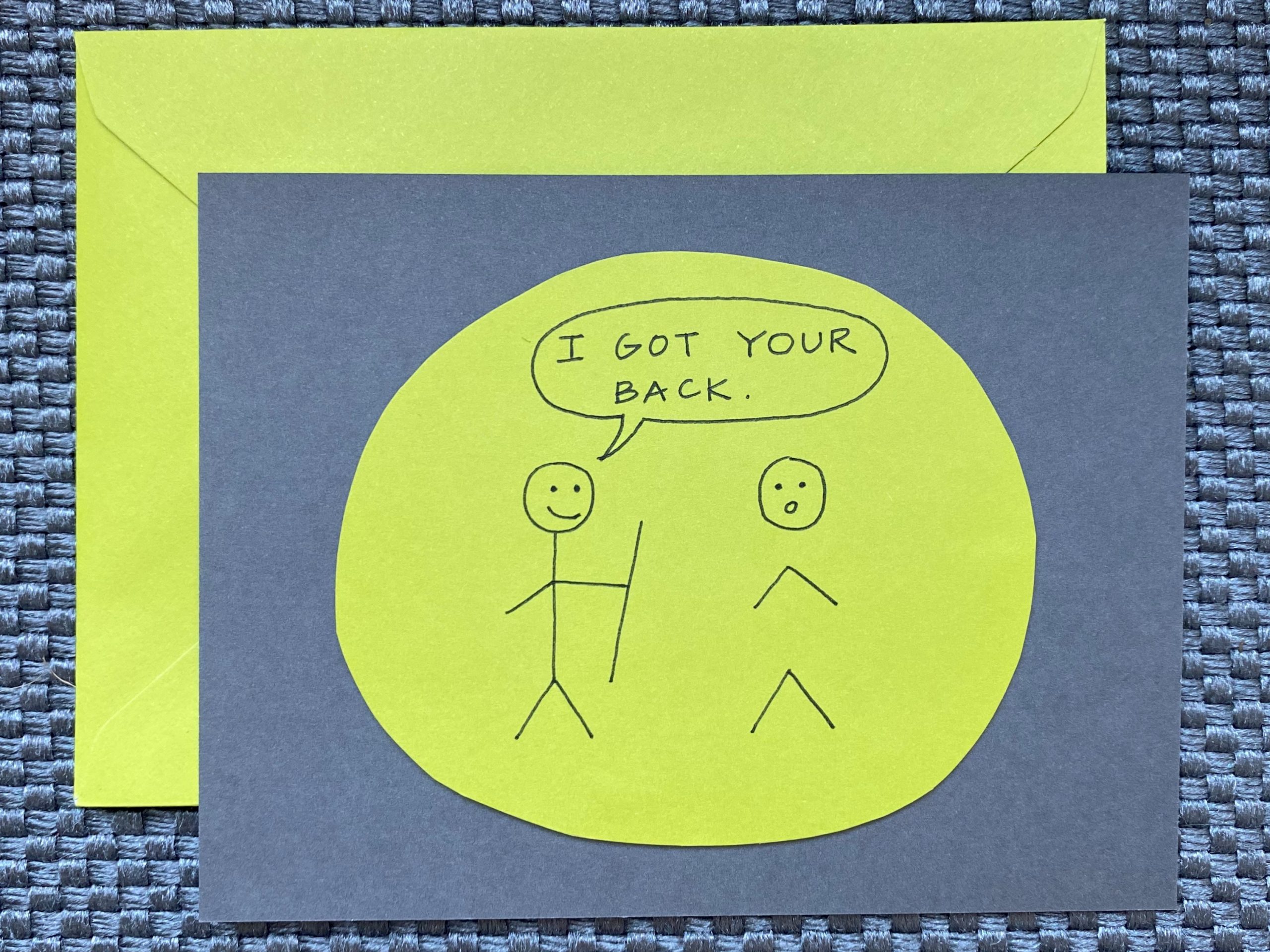 References 
Eisenberger, N. I. (2013, February 8). Social ties and health: A social neuroscience perspective. National Center for Biotechnology Information. https://www.ncbi.nlm.nih.gov/pmc/articles/PMC3664098/